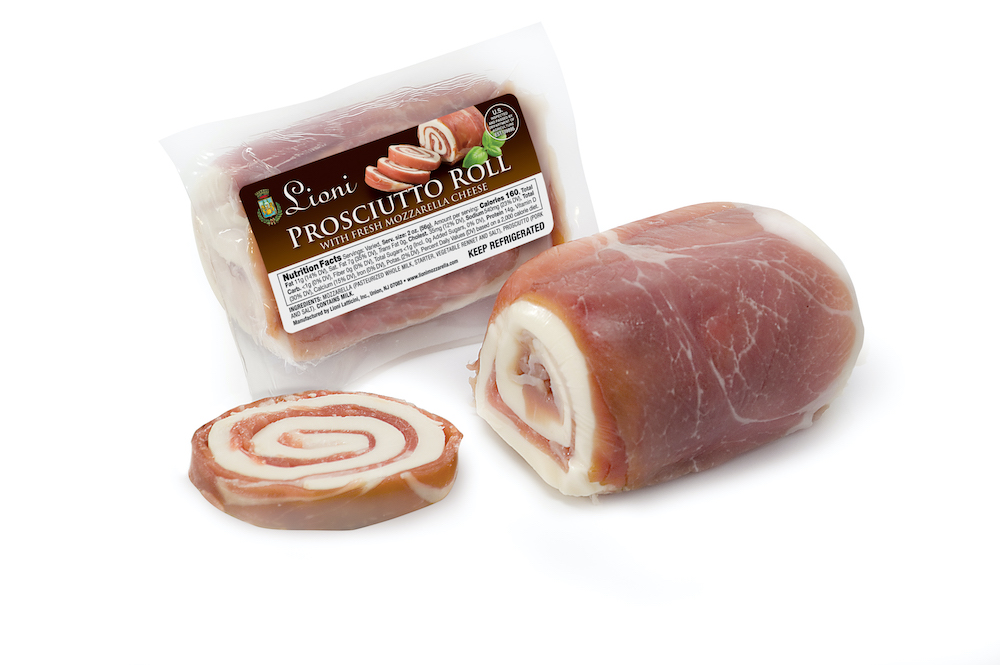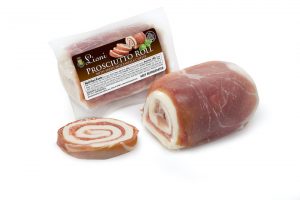 Mozzarella Roll with Prosciutto
These handmade rolls of fresh mozzarella are a delightful blend of fine Italian prosciutto and cheese.
They make a fantastic antipasto served on bruschetta bread.
Available in both food service and retail rolls!
(Mozzarella) Pasteurized whole milk, starter, vegetable rennet and salt. (Prosciutto) Pork, salt and spice. CONTAINS MILK.