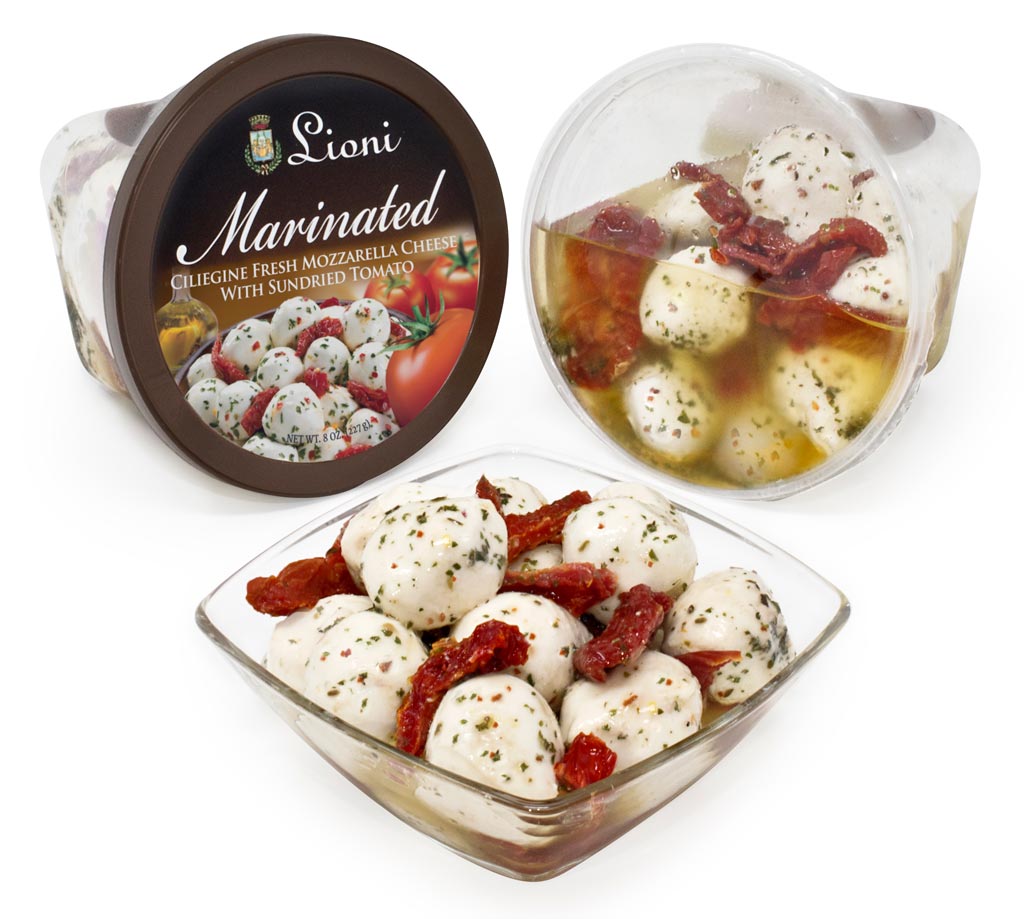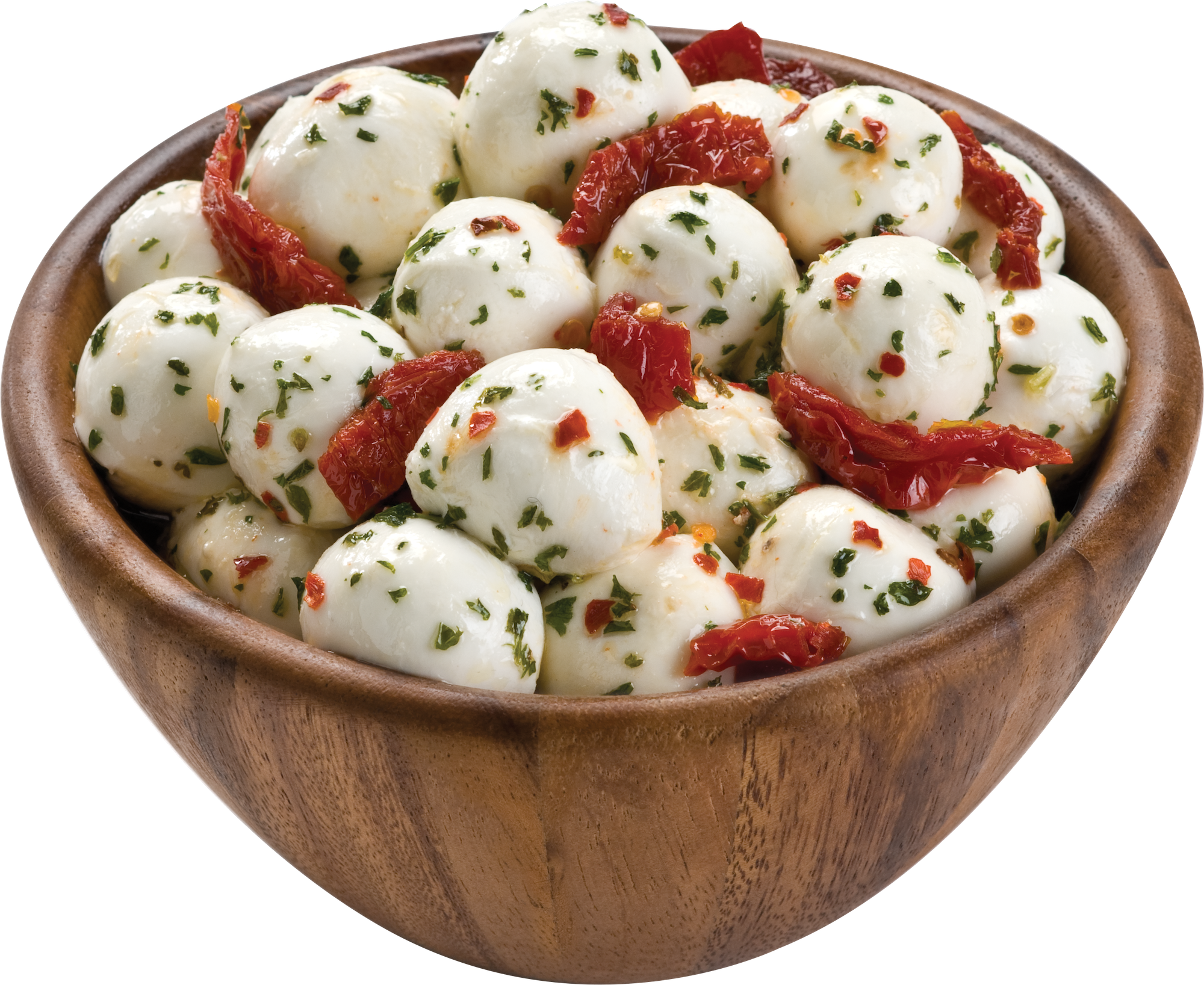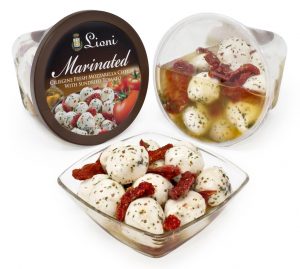 Marinated Ciliegine With Sundried Tomato Fresh Mozzarella Cup
Lioni's Ciliegine or "cherry size" fresh mozzarella is a creamy, 100% whole cow's milk mozzarella. It is packaged in purified water and is preservative and additive free.
This versatile mozzarella is an ideal ingredient to add to any main dish, your favorite pasta or appetizer.
Pasteurized whole milk, starter, vegetable rennet, sunflower oil, olive oil, sundried tomatoes [sundried tomatoes, salt, glucose, citric acid, sulfur dioxide (for color retention), potassium sorbate, ascorbic acid], salt, parsley, oregano and red pepper flakes. CONTAINS MILK AND SULFITES.